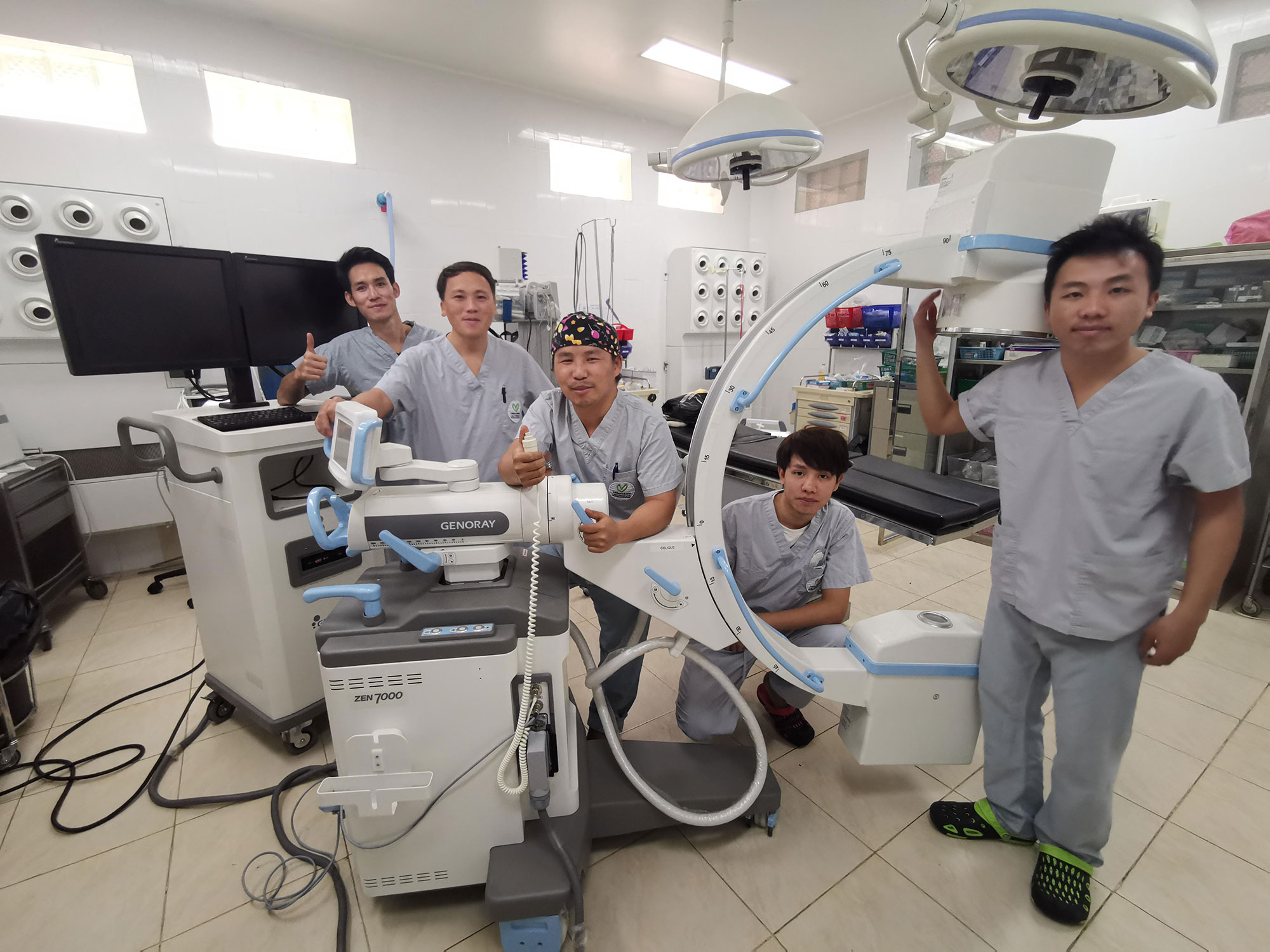 12 December, 2019 – The Lao Health Initiative, with the incredible support of Project C.U.R.E, approximately $600,000 worth of much needed equipment and supplies.  Included in this shipment were everyday practical items like beds, monitors, exam tables, etc..  Also included was a C-arm image scanner device that provides real-time x-ray information during surgery.
Also included were several Emergency Medical Services (EMS) items for the Lao Red Cross that runs the ambulance service in Luang Prabang.
See the photos soon to be uploaded to the gallery.